News Letters
September 2010
The Maarnada Team,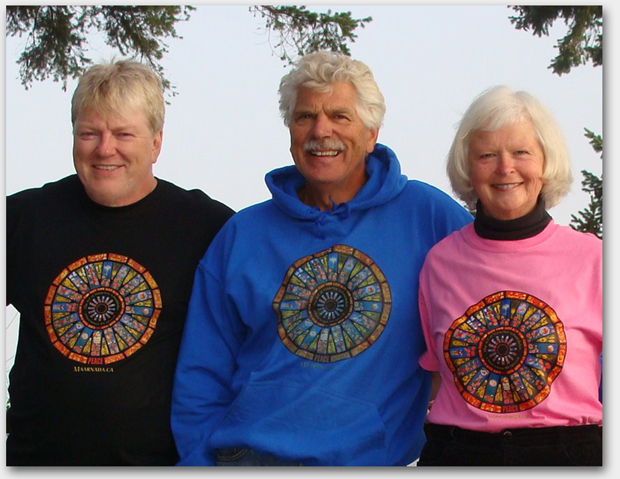 The Maarnada Team of Sculptor Maarten , Director Nadina, and our Web Designer Jim Laursen of Jim's Graphic Designs have created a Mandela for the Doorways to Spirit.
It was Jim who brought it all together in this exciting Symbol of Peace.

This is International Peace Week and International Peace Day will be celebrated
September 21st. Last year we opened the Doorways Gallery and Shaw Cable came out to visit…… ( Video of visit "Is Peace Passé" )
Maarten's sculpture 'My Brother and Sister' at the top of our front page can be seen in the video 'Evolution of a Sculpture' 1992. Follow a younger Maarten as he ponders and shares the experience. You can watch the two parts that were one of the most popular videos of Rogers Cable in 1992, or watch a 10 minute version.
Many will remember flipping the channels during commercials and finding Maarten sculpting the two beluga whales.
Maarten has completed a magnificent Golden Eagle that was commissioned and here are the pictures of the process.










He continues to complete commissions and is a happy man.
You are most welcome to call for appointment and come and visit us at the Gallery.
Thanks for joining us and sharing our world of sculpture.
Maarten, Nadina, and Jim